Halloween has never looked scarier as our product range appears to have been taken over by the Halloween spirit! See which products have been affected and what has made them so special this spooky day -
---
RHOBUS STAND & TROLLEY SOLUTIONS
The premium boardroom stand/trolley, with its clean lines and superior finish options, has been haunted by a ghost this October. Usually, this solution answers the needs of the corporate user - from the boardroom to prestige exhibitor - but today, we'd recommend checking over your solutions! Don't have your Rhobus trolley yet? Our factory are hard at work, getting rid of those lost spirits and are pleased to announce that you can choose from a variety of styles, whether that's single screen, PowaLift, floor-to-wall, bolt down and more!
Find out more / order yours here.
---
GYROLOCK PROJECTOR MOUNTS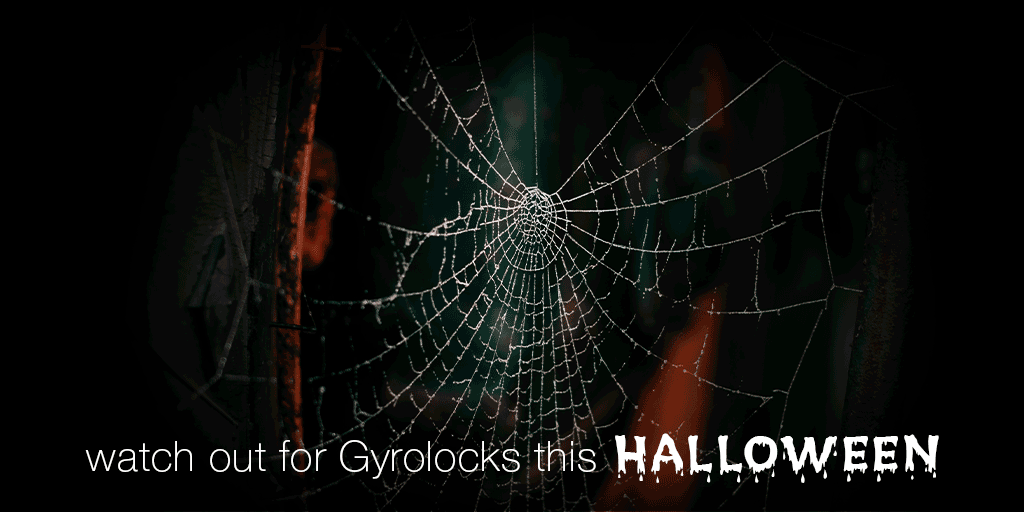 Featuring a wide range of adjustment, the Gyrolock's arms have been taken over by a spider-like ghoul! After our factory gave them a shakedown, these installer-friendly projector suspension solutions are ready to go. Designed in-house to cover projector screw fixing centres and allow for contour variation, we know this solution is going to be harder to squash than regular spiders might be! Still not convinced? Our dedicated Trilock solutions offer a stress-free mount that takes away any guesswork by providing you with a custom dedicated fit - taking away the need for spider legs adjustable arms!
Find out more / order yours here.
---
POWALIFT STAND & TROLLEY SOLUTIONS
Who knew raising the dead could be this easy? The electronic control, PowaLift technology has been used to help raise hell this Halloween. Usually, you'd find this stand/trolley solution within a classroom, around the office or even in a museum! Thankfully our staff have brought them back into our factory and the wheelchair and child friendly solutions are readily available to help get your message across. Designed with accessibility in mind, these solutions smoothly transition through 700mm, safely stopping at any point! Operated by a manual switch or wireless remote, encourage users to interact with your content from the word go.
Find out more / order yours here.
---
OBELISK DIGITAL SIGNAGE KIOSKS / TOTEMS
We'd like to ask all customers to check their content within their Obelisk kiosks/totems - we've had reports of hauntings! These column style enclosures can be frequently seen within retail environments so the risk of scaring is high! Available in more than just freestanding kiosks, we'd ask you to please check any freestanding, bolt down, floor-to-ceiling, kiosks and totem variations to ensure maximum Halloween cleansing. Designed to suit your choice of screen, we haven't been able to pinpoint what has caused this outbreak of spooking but rest assured, our team are on it!
Find out more / order yours here.